March into Spring with a Fresh Look!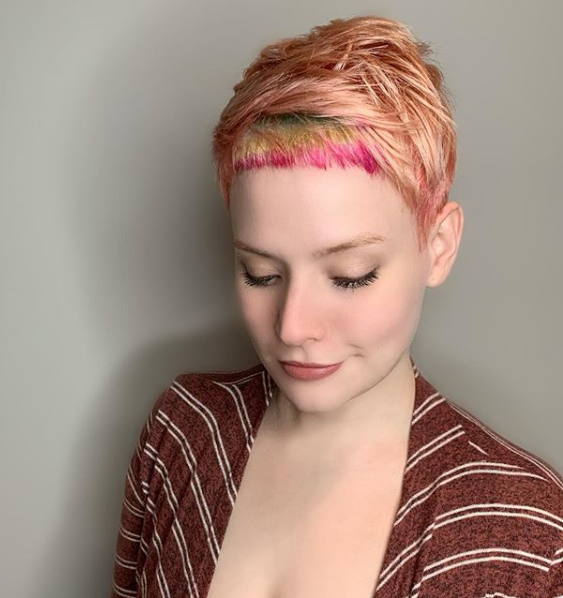 Hair by: Stylist Ryan
***
Feeling dry after this drab winter season? For the month of March, we will be offering complementary deep conditioning treatments with any lightening service! As we approach the warmer season, it's only natural to want to feel lighter and brighter to get ourselves out of the winter blues. That doesn't mean you need to compromise the health of your hair! Our restorative, nourishing deep conditioner replenishes hair, leaving it strong and supple so you can leave the salon looking and feeling your best!
Hair by: Stylist Nino
***
We love Kevin Murphy's Doo Over!
We love reaching for Doo Over when we're looking to achieve volume and hold, but keep a soft, flexible feel. Kevin Murphy's Doo Over not only smells amazing, but it also provides light hold while absorbing excess oils and product build up in your hair. Basically a dry shampoo and hairspray in one! If you usually wake up with flat, greasy hair that doesn't seem to hold any volume, come in and ask your Bang! stylist to try Doo Over on you!
***
Have you guys experienced our new ZUKA hair cutting collars?
These silicon cape seals keep the tiny itchy bits off of your neck, making your haircut experience that much more enjoyable!
Now available with every haircut. Don't see it? Just ask!
***
Happy Spring!